Kool Music
Production Music Library
Exclusive music tracks composed by the finest composers around the world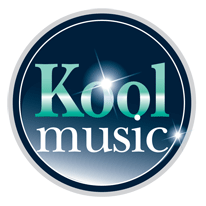 Testimonials
I am a high school television instructor as well as a feature film producer. When I heard Kool Music's cds, I immediately purchased them for the students at my school. The real instruments sold me. I would recommend these discs to ANYONE who is producing videos or films and wants royalty free music that sounds like you hired a professional composer and band.
John Condne
Elmwood Park Television Instructor and President, Condne Film
www.condnefilms.com
Fine music at a reasonable price. I shall pass along your name to my colleagues. Keep the music coming, and thanks for being so amiable. You sure made my job easier!
Avatar Productions
www.avatarproductions.com
I was in need of high quality full length music of all types for use in high end marketing videos for major engineering, pharmacuetical, and state commerce projects. The Kool Music collection has been a perfect fit for my company's needs. It has reduced my time in choosing the perfect music bed and my sound editing time in half. Kool Music is a "top shelf" product every post production studio should not be without!
Co-Creations Studios
www.cocreations.com